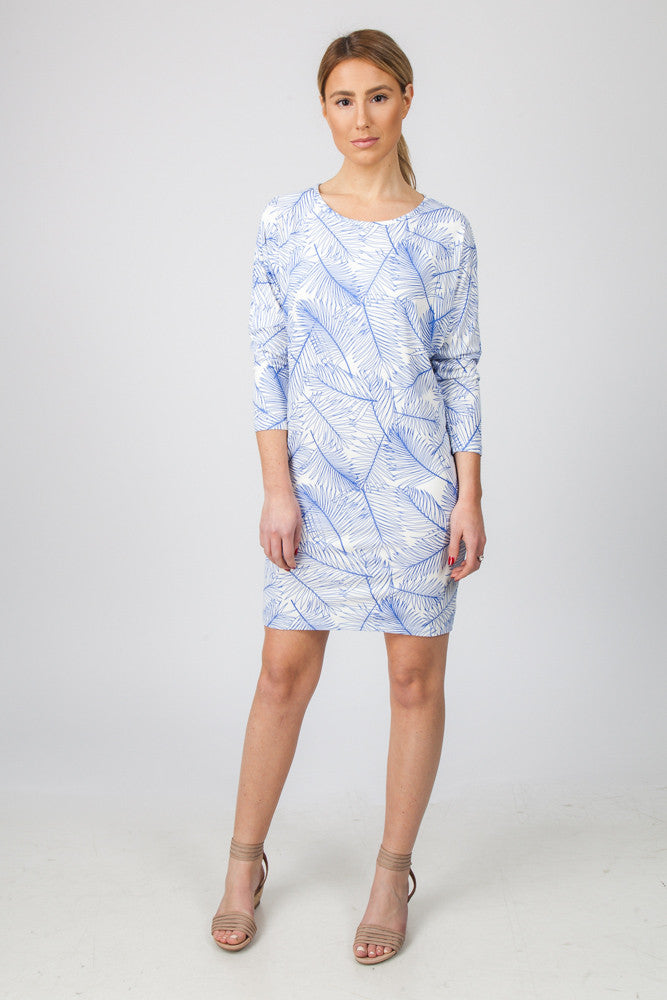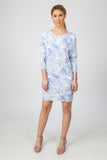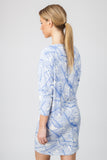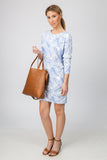 Sha-de
Dolman Dress - Blue Palm Print
Sha-de Clothing is 100% Australian made. 
Relax this summer with this tropical beauty. The Dolman Dress is the perfect summer wardrobe addition. Perfect for the cafe or night out sipping cocktails watching the sunset. Dress in thongs, wedges or strappy heels to change the look up and give this dress the life it deserves. I can guarantee you will fall in love with this perfect tropical sun protection clothing dress with high UPF. 
Ideal for travel, lounging on the weekend, heading to the beach – did someone say relax?
Made from our signature luxe bamboo locally we are proud to say it is ethically produced.
UPF50+ - Made in Australia - Bamboo/Lycra - Machine Wash and Line Dry.
FABRIC / FIT : 
95% bamboo (viscose) 5% spandex. The fabric is knitted in Melbourne to our unique specifications. 
The bamboo jersey has a beautiful feel, spun and knitted using the viscose process, leaving it with a luxurious handle. It remains 'pill free' for a long time due to the high-quality yarn. Hand wash or gentle machine wash in cold water.
The style is body skimming. A dropped armhole and slim sleeve makes this style easy to wear. The heavier weight is a benefit as it will not cling to your body like a lightweight jersey will.  
My new favourite dress
This dress has smart casual nailed. I think I will be living in this dress all summer! I love being able to threw something on that doesn't require ironing. Thanks