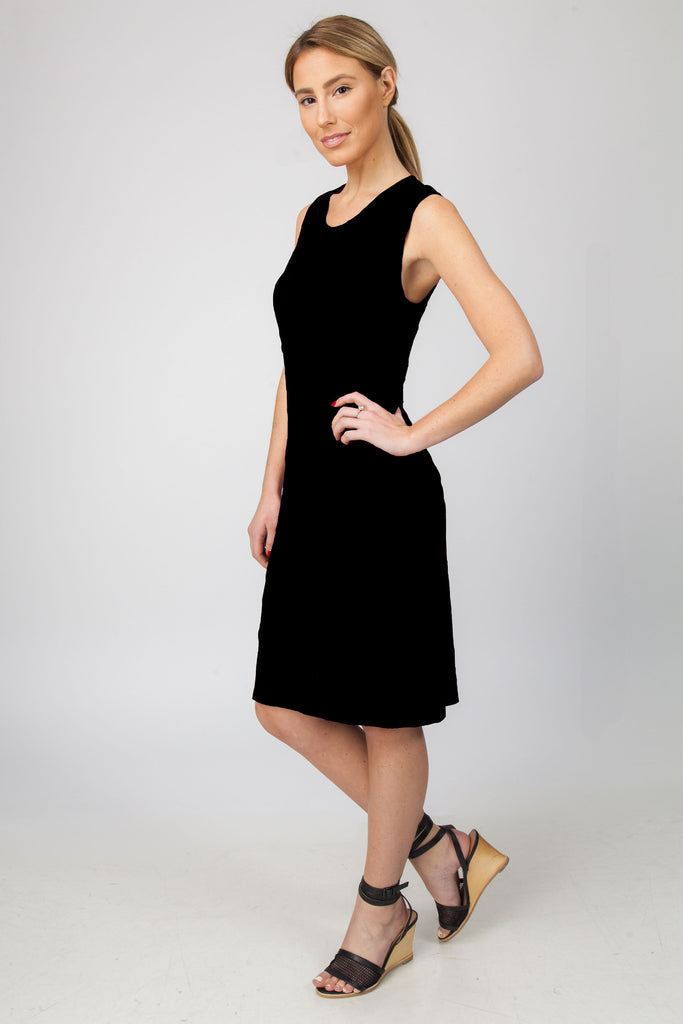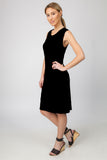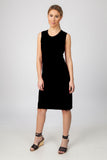 Sha-de
Tank Dress - Black
Sha-de Clothing is 100% Australian made. 
Long tube printed dress in our soft Bamboo fabric. Hangs off the body beautifully and can be dressed up or down. Perfect for cool or warm weather. A great piece for layering. Made in Australia.
The natural fibre allows your body to breathe and our beautiful luxe bamboo is a slightly heavier weight so it drapes off your body and does not cling. It is a great travel item and the perfect resort holiday dress.
We believe in ethically produced small production runs. You are guaranteed a limited piece that is proudly and ethically produced in Melbourne.
FABRIC / FIT : 
95% bamboo (viscose) 5% spandex. The fabric is knitted in Melbourne to our unique specifications. 
The bamboo jersey has a beautiful feel spun and knitted using the viscose process leaving it with a luxurious handle. It remains 'pill free' for a long time due to the high-quality yarn. Hand wash or gentle machine wash in cold water.
The style is semi-fitted around the bust but skims the hips, so is an easy fit that does run true to size.
Favourite Black Dress
Purchased this dress a week ago and love it! Thanks for the prompt delivery :)
Dress black tank sha de
Dress ordered was small , I am a 10/12, it is too big for me
Thank you for your comment. We design our dress so that they don't cling too much to the body. This might be different than what you had expected. One of the great things about our business is that we are Australian made an, in fact, sew our garments in house so if you liked the dress but would like a size smaller, please send it back and I will be more than happy to make it a size smaller. Alternatively, if it is unworn then please send it back for a refund or exchange. We want to make sure you enjoy your sha-de purchase so please let us know at info@sha-de.com which you would prefer. Kind Regards, Julia