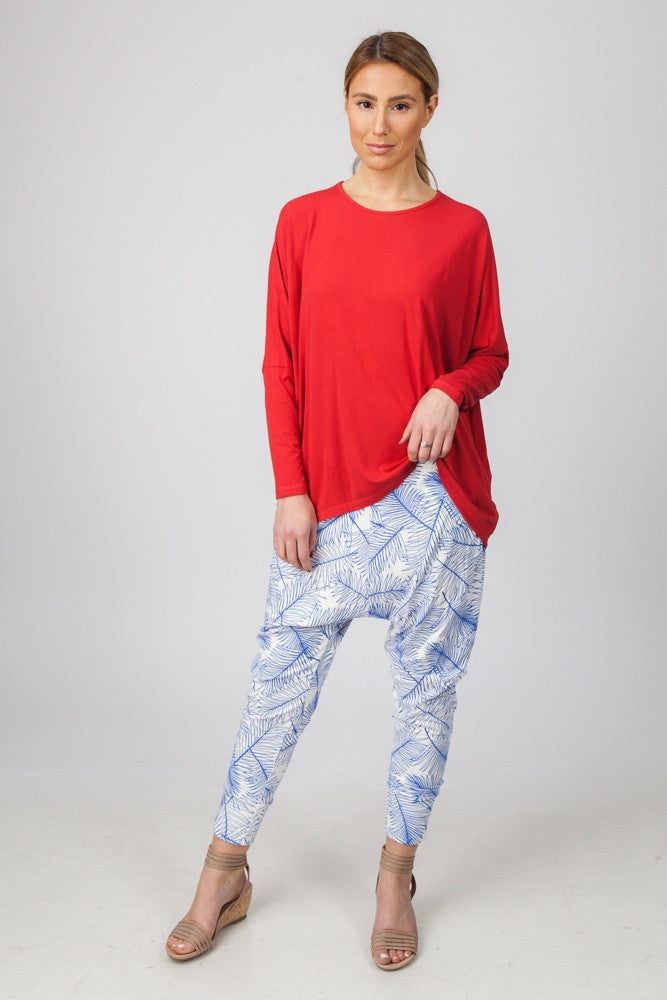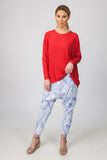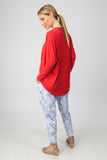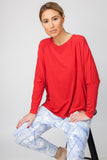 Sha-de
Drop Crotch Pants - Blue Palm Print
Sha-de Clothing is 100% Australian made. 
Wide elastic waist drop crotch pants is perfect for a relaxed everyday outfit. Dress up with chunky heels or wear with flats. You will never wear a pair of pants more comfortable than these. Side seam pockets complete the relaxed feel in a soft Bamboo fabric. Hangs off the body beautifully and can be dressed up or down. Perfect for cool or warm weather. A great piece for layering. Made in Australia.
The natural fibre allows your body to breathe and our beautiful luxe bamboo is a slightly heavier weight so it drapes off your body and does not cling.
We believe in ethically produced small production runs. You are guaranteed a limited piece that is proudly and ethically produced in Melbourne.
UPF50+ - Made in Melbourne - Bamboo/Lycra - Machine Wash and Line Dry.
FABRIC / FIT : 
95% bamboo (viscose) 5% spandex. The fabric is knitted in Melbourne to our unique specifications. 
The bamboo jersey has a beautiful feel, spun and knitted using the viscose process, leaving it with a luxurious handle. It remains 'pill free' for a long time due to the high-quality yarn. Hand wash or gentle machine wash in cold water.
The style is loose on the hips and tighter around the calf but not tight. The heavier weight is a benefit as it will not cling to your body like a light weight jersey will.
Drop crotch pants
Very comfortable fabric. High quality. Excellent workmanship. Colours exactly as pictured. I know I'll get a lot of wear out of these with Australia's high UV climate. Perfect for school pick up when you have to wait for the kids in the yard.