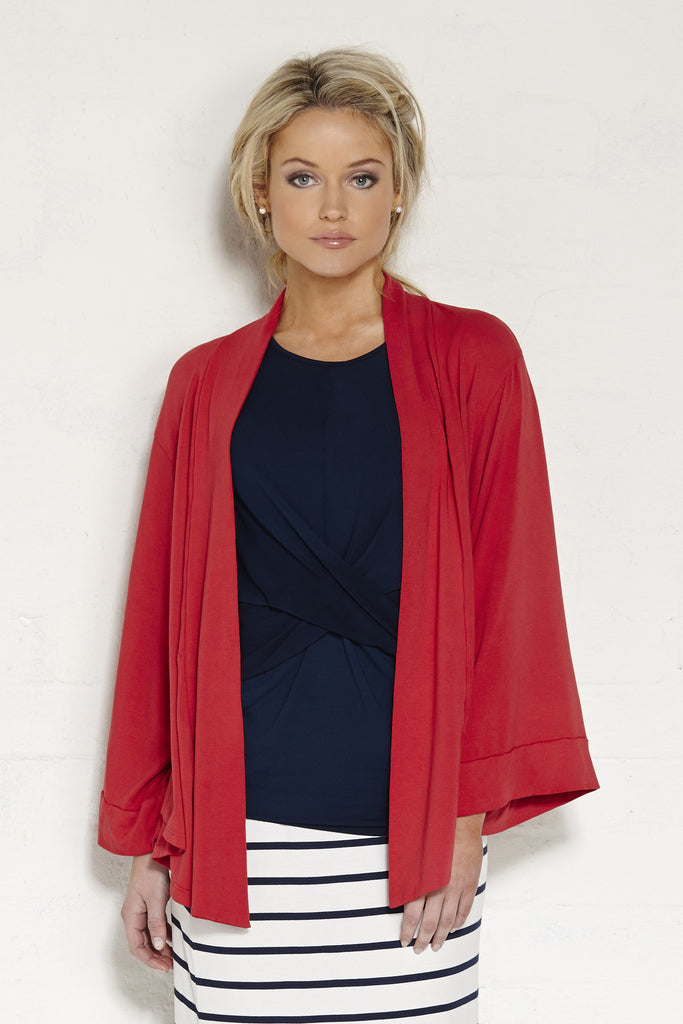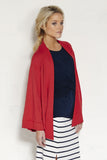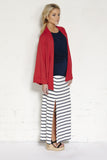 Sha-de
Kimono - Watermelon
Sha-de Clothing is 100% Australian made. 
Always stylish, the wide ¾ sleeve, loose body shape and shaped hem make for a versatile, comfortable jacket to wear over a dress or jeans. Perfect to dress an outfit up or down.
The open front kimono is perfect for your summer or winter wardrobe for work or play after work.
We believe in ethically produced small production runs. You are guaranteed a limited piece that is proudly and ethically produced in Melbourne.
UPF50+ - Made in Melbourne - Bamboo/Lycra - Machine Wash and Line Dry.
FABRIC / FIT : 
95% bamboo (viscose) 5% spandex. The fabric is knitted in Melbourne to our unique specifications. 
The bamboo jersey has a beautiful feel, spun and knitted using the viscose process, leaving it with a luxurious handle. It remains 'pill free' for a long time due to the high-quality yarn. Hand wash or gentle machine wash in cold water.
The style is loose and drapes to the body. This style can be worn over other tops with ease. A dropped armhole and loose sleeve makes this style easy to wear. The heavier weight is a benefit as it will not cling to your body like a lightweight jersey will.
Kimono top
Very light and travels well. The kimono top is exactly as described. Very useful in sunny climates like Melbourne. I wear mine when I walk to get my lunch from the office. Highly recommended.